Website Maintenance Plans
Optimize. Promote. Maintain.
Along with web hosting, our maintenance plans include hours that you can use at your discretion. Whether you need SEO, maintenance, security audits, website updates, we have a website maintenance plan that will keep your site rocking.
Get a Free Quote
My Portfolio

Website Maintenance Plans for your company
Your business is unique, so our website maintenance plans are catered to your needs. Contact us so that we can make sure that we find a plan that fits your website needs as well as your budget. Updating your website, keeping it secure, providing technical support and CMS updates and maintenance are a few services we offer as part of our plans.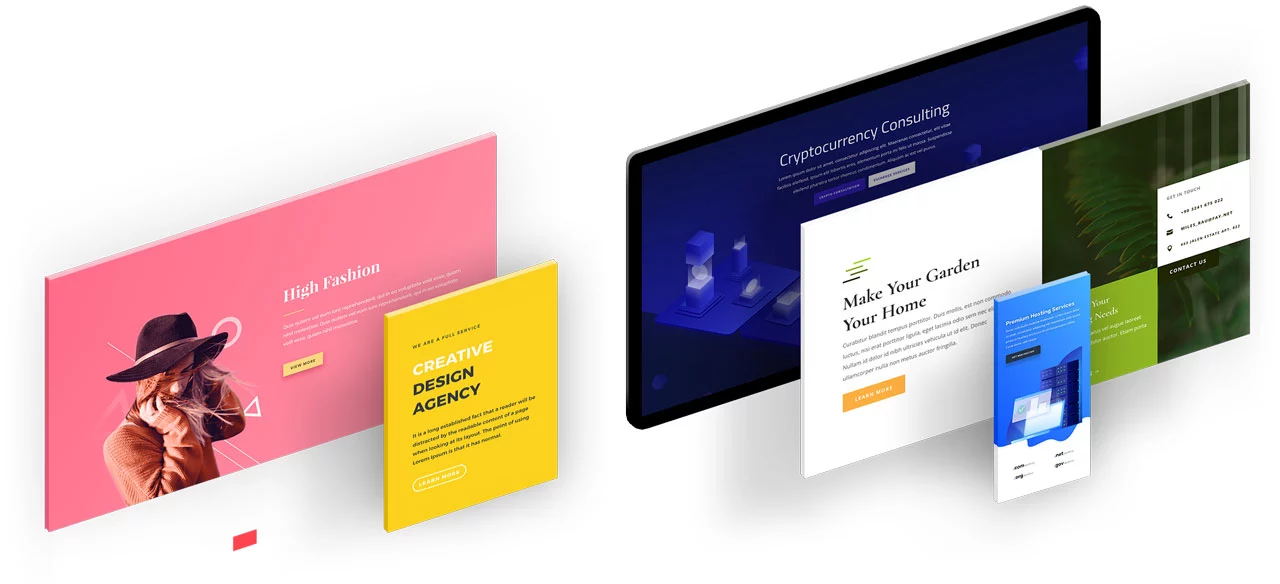 Website Updates and Changes
Whether you need text, images, SEO, new pages or other types of changes to your website, we will prioritize these changes. Send us your website updates and we will make it happen.

Website Security Monitoring
When you host with us on your maintenace plan, we will monitor your website to make sure it stays secure, efficient, speedy and up-to-date.

Website Technical Support
Our webmaster services are here to answer your website questions. So if you need to make an update yourself, we are here for you.

Search Engine Optimization Services
Making your site so that is seen by your target audience is our priority. We can help you build a strategy by doing research as well.
SEO & Analytics Package
Your site's current SEO will be evaluated based on certain keywords. Once the report is written and given, we will give you a recommendation of how we can improve your Search Engine Optimization. We then execute and manage your new SEO plan.
WordPress Site Maintenance
WordPress is the most popular CMS out there, however this also means it can be vulnerable to attacks.  The core files, plugins and theme all need to be constantly updated and maintained. We make sure your files, plugins and theme are always updated, keeping your site secure and optimizaed.
Website Hosting
We offer many affordable, secure website hosting plans. Each of our plans offers daily backup, security, SSH access, SFTP access, PHP 8.0, 8.1 and 8.2 and MySQL databasing.
Website Security Audits
Every website should have security in place. What operating system the server runs on is vital to your website's security and performance. We can assess your current website's operating system, CMS and programming environment. We then can make recommendations on how to improve the security.
Affordable
Reduced overhead: Rather than hiring a website specialist in house to manage your website, sub-contracting enables your business to lower its overhead while continuing to provide your staff with high-levels of service.
24/7 Accessibility
We make our services available to you 24/7. We monitor your website and server so you don't have to worry about it. We make ourselves available to you via cell phone, so you don't have to wait for hours or days to get what you need changed.
Website Updates & Additions
Whether we built the website or not (most sites we work on we didn't build), we can update and add to the functionality. Using a content management system, we will make sure your site has the most up-to-date information, as well as coding.
Increased Efficiency
Increased efficiency: Outsourcing your web needs to a dedicated partner allows you to benefit from our industry expertise, leading to increased efficiency and productivity, which contributes to your bottom line.
Countrywide
We are based in Spokane, Washington, but we have clients all over the United States. We can do consultations and work for you no matter where you are located.
Web Developer Assistance
Provide professional advice and assistance to you or another developer in a collaborative, team effort to formulate a strategy for your new website.
Search Engine Optimization
SEO is fundamental. Our search engine optimization strategies can grant you a high-randing placement in search results.
Speed Optimization
We make sure your site is optimized for speed of use, for this effects search engine optimization. Image optimization, minifying, image conversion, theme optimization and more.
Design Updates
Update the design of your existing website to make it look current and more functional.
Design Customization
Not happy with your current design? We can either update the existing one, or implement a new template.